Services
Here are just a few of our specialties: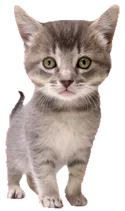 - Comprehensive diagnostics
- Dental care
- Full service lab and pharmacy
- Geriatric care
- Obstetric care
- Preventive & nutritional care
- Spaying & neutering
- Surgeries
- Vaccinations
- X-rays
Our prices on Heart Guard are comparable to online pharmacies.
Our appointment book is computerized, which allows us to efficiently make appointments for you and your pet. Our receptionists and team will attempt to accommodate all requests to the best of our ability.
Animal Health Clinic offers discounted services to senior citizens and local area rescue groups. Pre-approval is required to qualify for the rescue group discounts, please call us for more information.